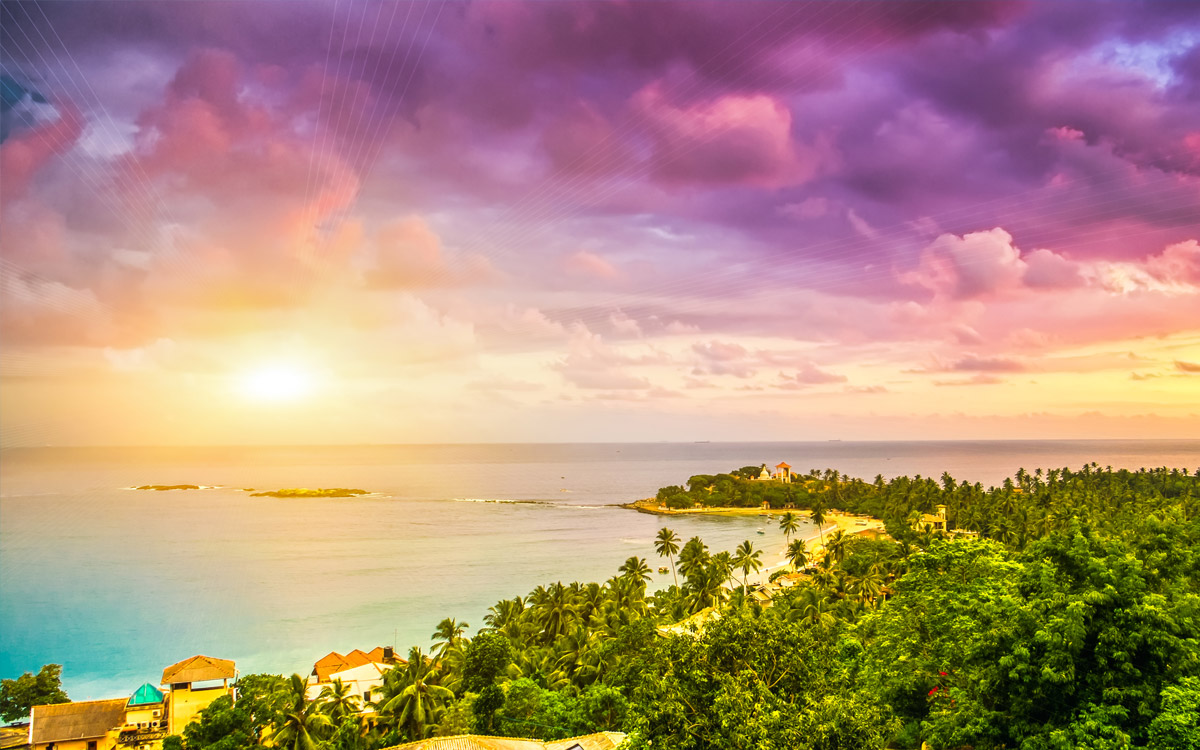 SRI LANKA
The island of Sri Lanka lies off the southern tip of India in the Indian Ocean, a verdant paradise that is a cradle of the Buddhist faith. Apart from hundreds of miles of the world's most beautiful palm-fringed beaches, Sri Lanka boasts eight World Heritage Sites listed by UNESCO, ranging from sacred cities, palaces and cliff-top citadels to colonial strongholds, spanning nearly 3,000 years of history. To complete the picture of perfection, Sri Lanka is situated just three degrees north of the Equator, meaning the weather is constantly hot, humid and tropical. Sunny skies are the order of the day; even in the brief monsoon season there is always a daily spell of sunshine.
Adventurous visitors who enjoy some mystery and wonderment will marvel at the ancient sites of Anuradhapura, Polonnaruwa, Sigiriya, Dambulla and Panduwasnuwara, where the remains of a great civilisation are to be seen. The cities of Colombo and Kandy show the influence of the foreign colonial powers that fought for control over the strategically located island in the 16th, 17th and 18th centuries. Dutch-inspired buildings stand cheek to jowl with Victorian British mansions and Portuguese fortifications.
Historically, there was a long civil war that plagued parts of the island paradise. However, since 2009 when the civil war officially came to an end things in the north of the country have improved significantly and beautiful untouched parts of the island became accessible to visitors.
Sri Lanka offers leisure and pleasure opportunities at a gentle pace; while it was once a destination reserved for only the most discerning travellers it is fast developing into a popular tourist destination with package options to suit a range of demographics.